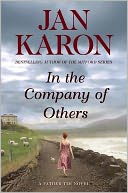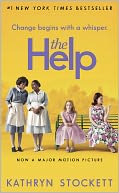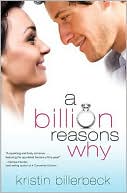 Something about summer
and reading that just goes together, you know? Kind of like fall and reading; and winter and reading; and spring ... you get the picture! Anyway, I've been writing and editing for so many years that, sadly, my reading time has been cut drastically. So in July, I decided to pick up a few titles that I'd been eying for a while.
Started it all off with
In the Company of Others
by my favorite author, Jan Karon. Savored every morsel of this beautiful book. It's set in Ireland and I just learned that a good pal of mine is headed there next month. So guess who I'm loaning my copy to?
Next I read
The Help
. I've written here about this book before because it's amazing. Kathryn Stockett wrote it in first person, in three different points of view. I loved each one of the characters whose minds we were allowed into. The movie was terrific BUT not as good as the book. What can I say? There's something about allowing the characters' voices to sprout into real, live human beings in one's own mind that visual productions can rarely match.
I've loved
Kristin Billerbeck's writing for years, and her earlier first-person novels inspired me to write a few of my own (I loved
What a Girl Wants
, for example). Her newest,
A Billion Reasons Why
, is a fun and romantic story set in New Orleans. Never been there, but reading this story made me feel as if I'd visited. SO hungry for a beignet now ...
Just finished
Ten Beach Road
by Wendy Wax. Never read Wax before, but the title and cover just drew me. Big surprise there, huh? Some sketchy language but you know what? It wasn't gratuitous; the words fit the characters. I grew to love not only this story, but the characters themselves. And I learned a ton about Florida, which is cool because I now have several family members living there. Hopefully, I'll have a chance to visit ...
after
hurricane season ;-)
I'm back to writing today
and for the rest of the week. But I'm on a roll, so I've got another book started on my nightstand. How about you?